<b>001. NAME. </b> Danielle
<b>002. AGE. </b> 16
<b>003. LOCATION. </b> Laconia NH
<b>004. BANDS/MUSICIANS. </b> Green Day, Blink 182, My Chemical Romance, The Killers, Ashlee Simpson.
<b>005. MOVIES. </b> Saw, Pearl Harbor, A Walk to Remember, The Butterfly Effect, Armageddon, Catch Me If you Can, Pay It Forward, The Virgin Suicides, Thirteen, She's Too Young.
<b>006. BOOKS </b> Speak, The Sisterhood of the Travling Pants, To Kill a Mockingbird, Nothing But The Truth, Harry Potter Series
<b>007. FAVORITE DRINK? </b> Sprite
<b>008. WHAT DO YOU THINK OF KEN JENNINGS?. </b> I was absolutely obsessed with him when he was on Jeopardy. I think he is super smart, and when my mom's boyfriend told me he was cheating I flipped out on him.
<b>009. HOW 'BOUT JERROD FROM SUBWAY? </b> I don't like him, he annoys me.
<b>010. WHAT DO YOU THINK ABOUT OUR PRESIDENT?</b> What happened to question number 12, bitch?
<b>011. SHOW SOME LOVE FOR YOUR MODS, caity AND KAYLIE.</b> I don't personally know them, but they seem super cool, and pretty.
<b>013. WHAT DO YOU THINK SHOULD BE ADDED TO THE INTRESTS?</b> Sleeping, it's my favorite.
<b>014. PROMOTE US IN ONCE PLACE AND PROVIDE A LINK.</b>
http://www.livejournal.com/users/ultimate_feelin/51219.html#cutid1


<b>015. AT LEAST 3CLEAR PICTURES.</b>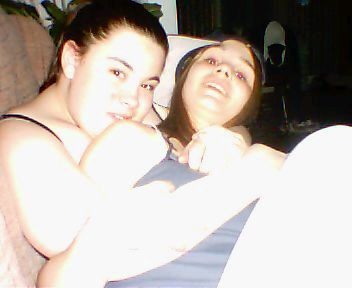 on the left.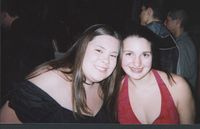 left again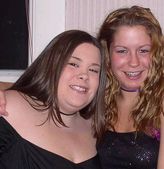 left again again.